2022 Calendar Contest!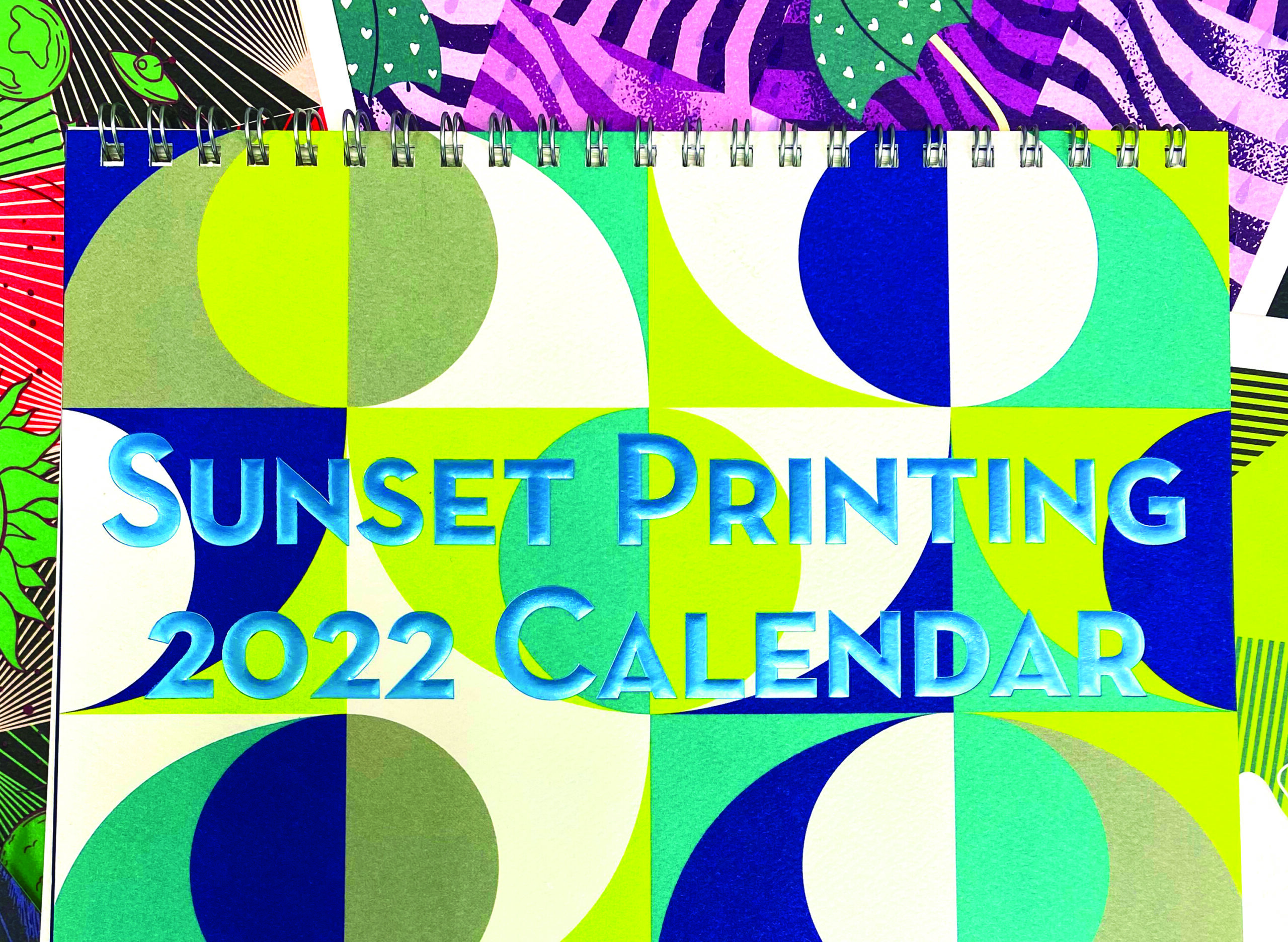 Our team of craftsmen and women have worked hard all year, designing, planning and producing our 2022 calendar to showcase the many ways that we make print exciting. Letterpress, Intaglio, Foil Stamping, Digital and Offset Ink, Thermography and beautiful design are what we love doing here at Sunset.
To add to the fun of this calendar, we have created a hidden message within it.
By finding the hidden single letter in each month and figuring out the message
you can enter our contest to win an iPad!
As with every year, we combine the minds at Sunset and bring new perspective to the processes we use every day. This year with our Letterpress processes, we over printed leaves already printed using a split fountain technique for November. For August we took UV ink and created a glow in the dark effect that is out of this world.
Our Intaglio months highlight just how lucky we are to be able let our imaginations take over and get creative while mixing inks on press to help enhance our design.
The Foil Stamping designs included in this year were something we took our time to evaluate, both before press and once our stamping dies were up to temperature. The simplicity of blind embossing vs registered embossing is a process we love to showcase.
Thermography is always something that we enjoy sharing with the design community on how to properly utilize as an embellishment. With the ability to use glitter to highlight October, it was spooky in the best way!
We have both Offset and Digital printed pages included in our calendar. With the addition of our new HP Indigo 5650 press with White Ink capability, a whole new world of printing was opened to us. We are now able to lay down multiple hits of white on dark stocks and print white under CMYK allowing us to create vibrant images on any color stock that we like.
If you would like your desk to become more colorful please Call or Email and we will send you your very own calendar to enjoy!