Our 2018 Calendar is Now Available!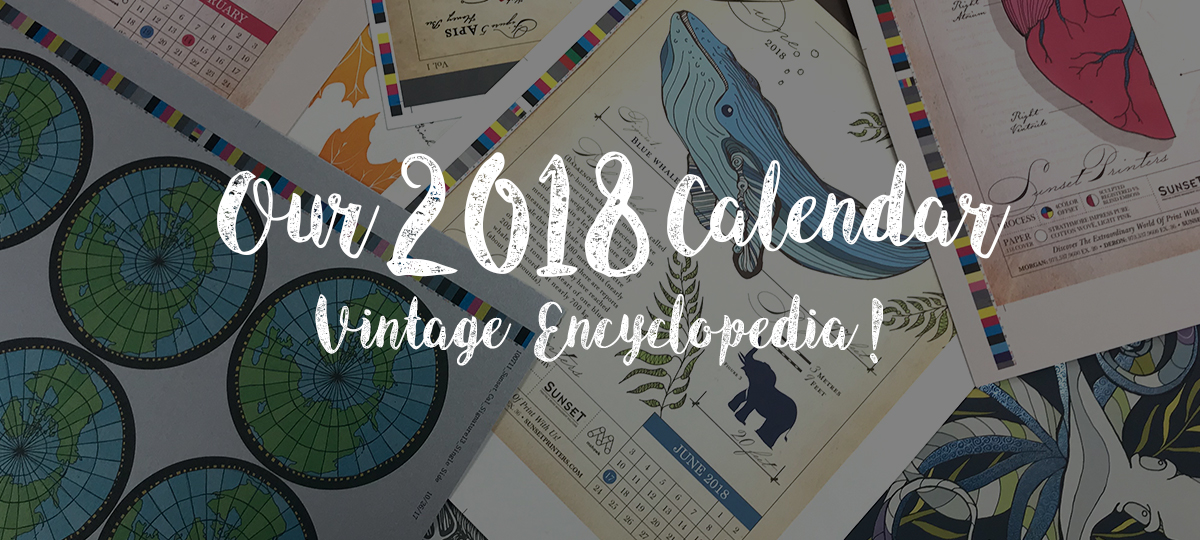 It's that time of year… The temperatures dropping, hot coco sounds amazing, and our presses are working around the clock so you can ring in the new year with our 2018 Calendar!
This Year's Theme:
Vintage Encyclopedia!
If you have ever attended a Mohawk Event at Sunset or stopped by for a press proof, you can see and experience the dedication to craftsmanship that we have at Sunset.  Our aim is to meet the quality standards that past generations of pressman have set before us.
Our team of craftsmen and women have worked hard all year, designing, planning and producing our 2018 calendar to showcase the many ways that we make print exciting.  In an age where everything is expected to be faster, better, cheaper, we are making things slower, better and beautiful…by hand and by heart.
And so we thought…What better way to honor the history of printmaking and the effort that went into it, then making this year's theme a vintage encyclopedia? Our 2018 theme was set!
Paper to Match:
Mohawk Strathmore Impress Line in Soft White, Ultimate White, Light Pink and Light Gray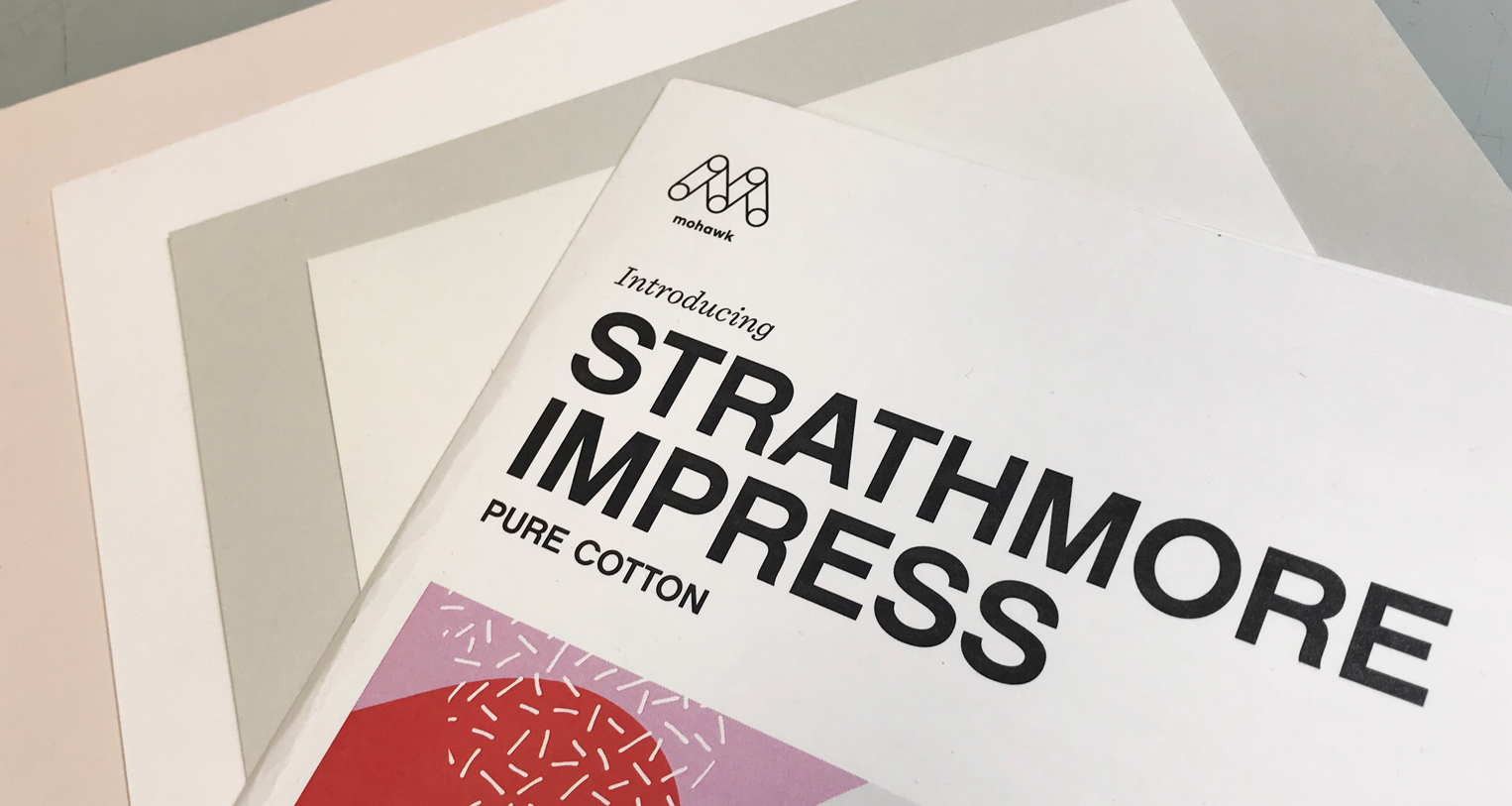 The paper we used was a perfect match for this year's theme. We used Mohawk's brand new Strathmore Impress Pure Cotton Wove Line in a mix of different colors to help give the book a more vintage feel. We used mostly "soft white" that naturally gave our design an aged feeling and ultimate white which made those white details pop!
What we loved about this year's paper choice, is that it printed offset beautifully as well as creating an in-depth impression on our letterpress and some of our sculpted emboss pieces. It truly held its own on the press and each color of paper complimented the print in its own way.
The Inside Scoop:
This year we have an embossed deer that has been sculpted by hand, a two-pass split fountain letterpress print, the earth revolving on its axis, some dragonfly wings that will leave you mesmerized and a giant blue whale diving right into the page! We could tell you everything but it's better if you see it for yourself.
Don't Miss Out! Be Sure to Pre-Order Free Today!
And come with us to discover the extraordinary world of print.