Our 2021 Calendar is Now Available!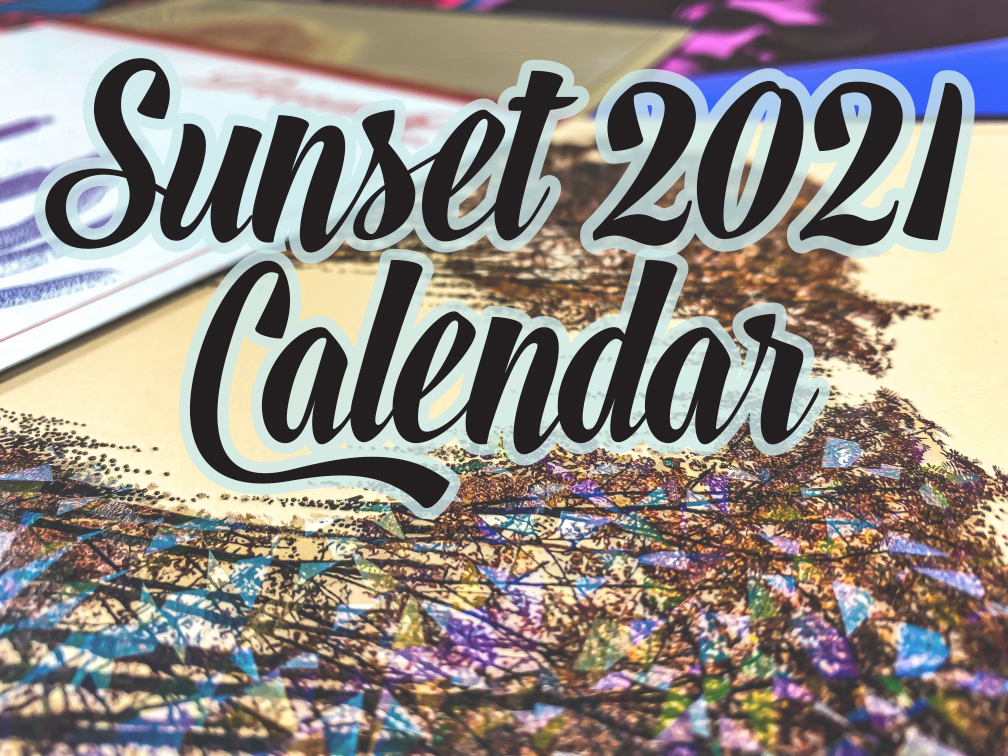 After a year filled with all of the insanity that was 2020, we are more excited than ever to turn the corner!
We worked hard to create simple images that transform into beautiful works by the many print processes that we use here at Sunset. The end result is something special that we can enjoy every day of 2021.
This year's Sunset calendar is the first time in 10 years that we have utilized colored paper stocks for our calendar. This was a challenge that we welcomed to showcase both the beauty of various paper stocks as well as the many ways we can print on colored stocks to enhance their inherent elegance. Between our friends at Mohawk with Keaykolour papers and our friends at Neenah with Astrobrights® papers, we had a hard time narrowing down which colors to run wild with.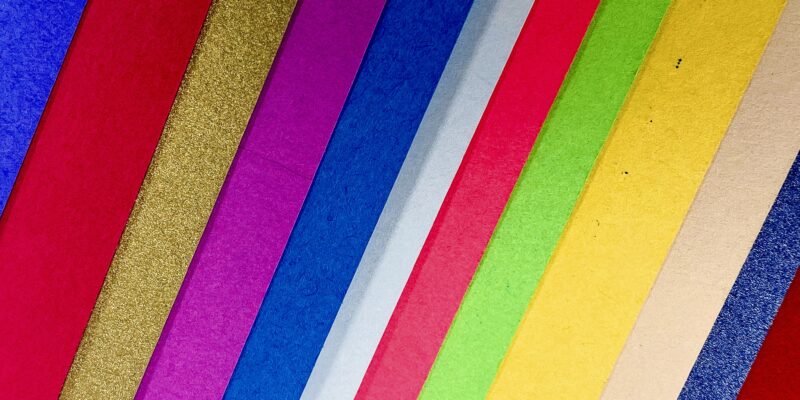 What we loved about the colored paper stocks was the way it bought new perspective to the processes we use every day. Considering Letterpress, on stocks other than white, added a new element to color theory, we had to reinvent the wheel and really challenge our creativity!
Some of the original ink chosen for Intaglio just didn't pack the punch we were looking for, so again we let our imaginations take over and got creative while mixing inks on press to help enhance our design.
The Foil Stamping designs included in this year were something we took our time to evaluate, both before press and once our stamping dies were up to temperature. Foils can give you opaque and translucent effects and the use of holographic foil on a detailed offset ink print did something beyond our expectations.
Thermography is always something that we strive to show the design community how to properly utilize as an embellishment.  We used Matte Thermography and Gloss Thermography on the same month both in black over black ink, highlighting different effects within the same tonal range. A lot of these designs are things we've never done before and we see as our opportunity to experiment and share with you the results. Some of it doesn't work and some of it exceed expectations.
We have both Offset and Digital pages included in our calendar and we needed to think outside the box when it came to expectations and reality. Some of the darker stocks we used had us questioning what could be done. With the addition of our new HP Indigo 5650 press with White Ink capability, a whole new world of printing was opened to us. We are now able to lay down multiple hits of white on dark stocks and print white under CMYK allowing us to create vibrant images on any color stock that we like.
For our cover, we wanted to feature every specialty process we do here but within the realm of metallic silver. We have Intaglio, Letterpress, Thermography, Foil Stamping, Embossed Foil Stamping, and Offset printing. Every different process had one thing in common, we wanted to show different techniques to highlight the varieties in the process that Sunset Printing is capable of!
Our Themes:
There are two themes we chose to highlight with our artistic direction this year, the first is celebrating women. All of our images are of females and pay homage to the many female printers, designers, press people and industry leaders that we work with every day. Sunset's own team is made up of a majority of women and minorities and we are very proud of that fact every day.
The second theme is simplicity. In a year filled with chaos and uncertainty, we have found beauty in the simplicity of life, the simplicity of the images we shared. We tried hard to focus this year on simplifying our artwork, our approach to printing the artwork and really showcasing each specialty process without the clutter of complex illustration. We hope that you have found the beauty that we have in the simplicity contained in our pages.
2020 brought many challenges to the printers around the world along with many of the businesses that printers support. We ask that you support your local printers, support the need for print and continue to create exquisite artwork that stands out in an ever-changing world. We look forward to all the beautiful things we can make together in 2021.
If you would like your desk to become more colorful please Call or Email and we will send you your very own calendar to enjoy!